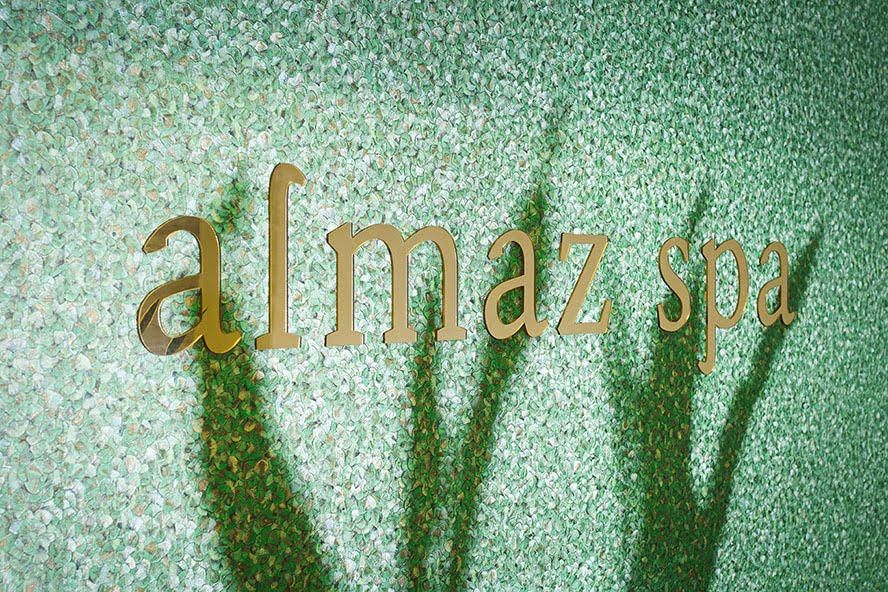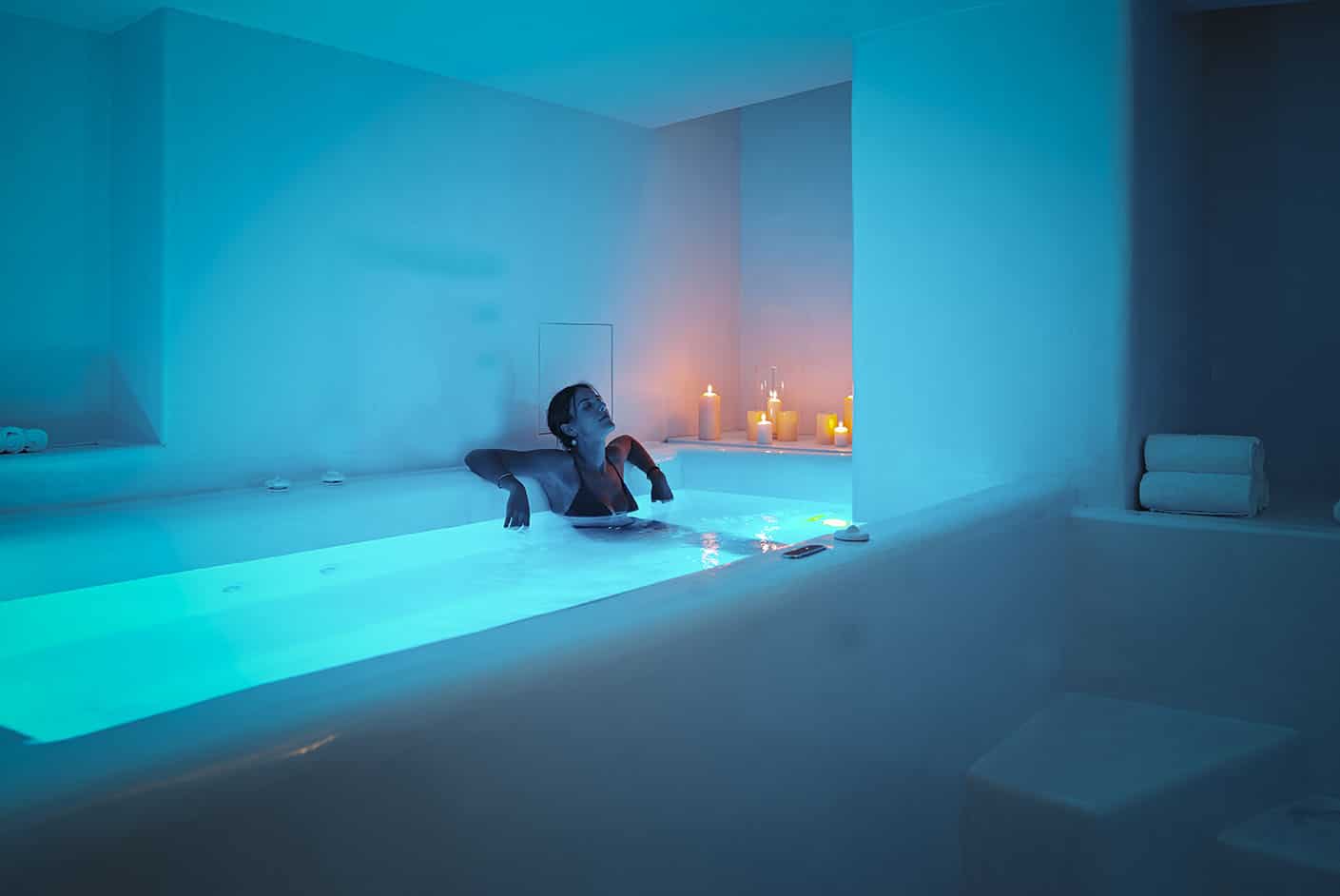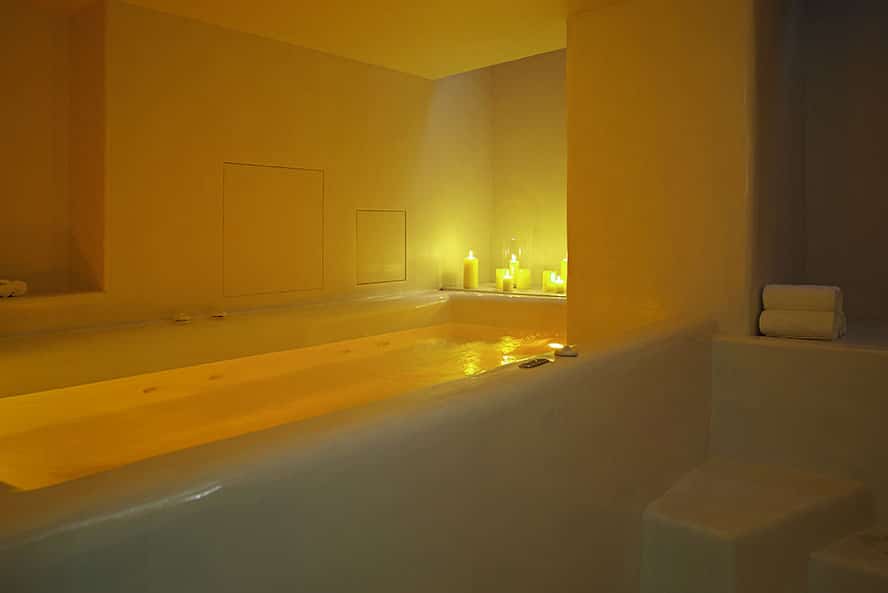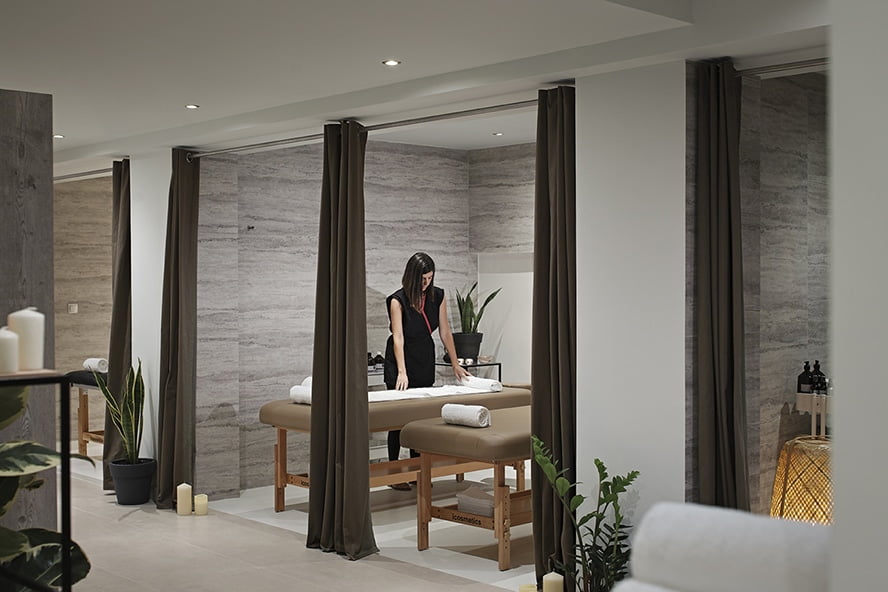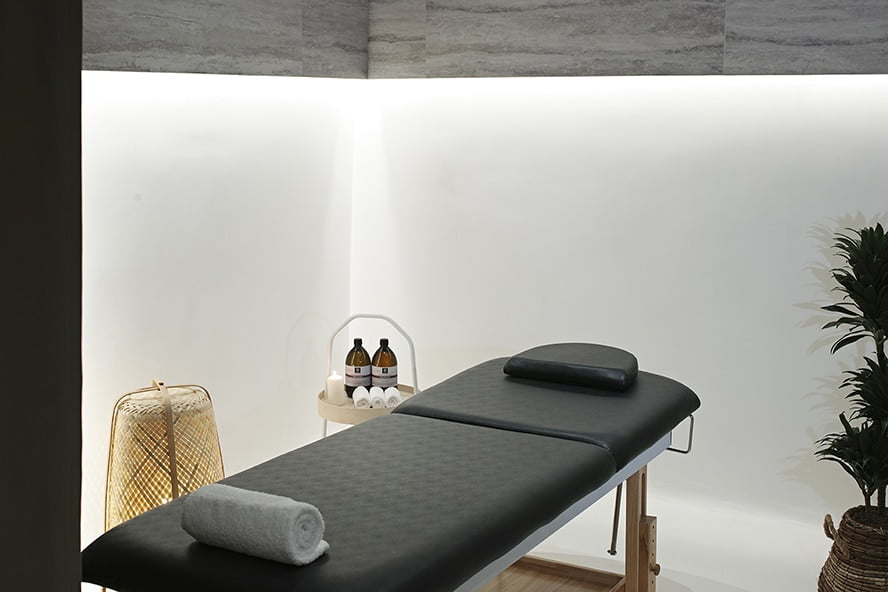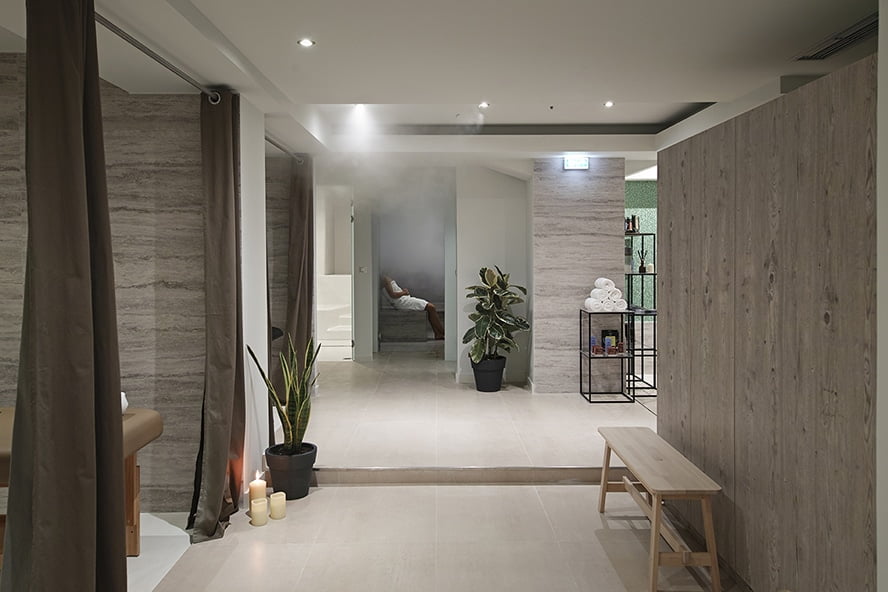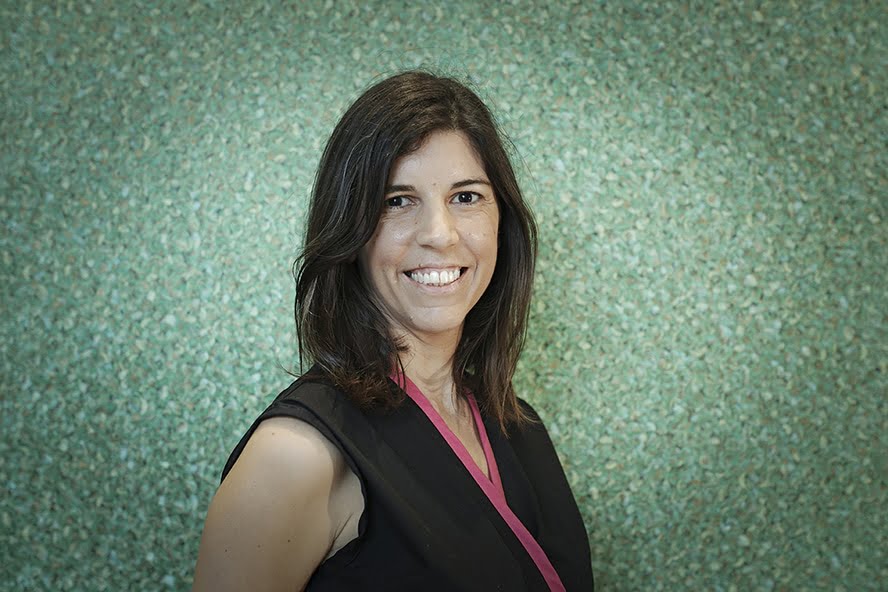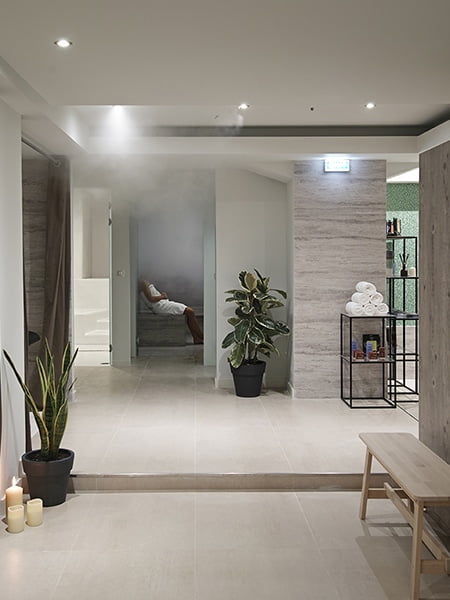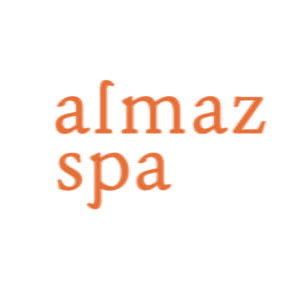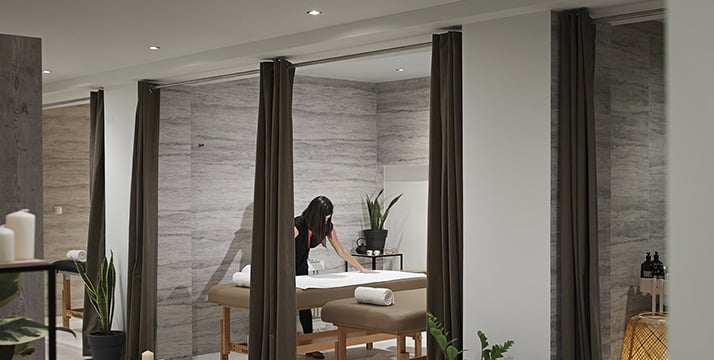 ALMAZ SPA
Checking in at The Gem Society Boutique Hotel & Spa means a sanctuary beneath the city awaits you. Almaz Spa is an underground oasis of calm and rejuvenation. Soothingly decorated, it features a stone built hammam – complete with historic sidewalk prisms highlighting the subterranean surroundings, a custom built Cycladic inspired jacuzzi and private treatment rooms where you can unwind and be guided by our knowledgeable therapists.
We have an enticing menu of treatments and massages in collaboration with the premium Greek brand Apivita, as well as customised offers such as side by side massages and champagne, signature spa sessions, alongside tailored packages for private parties and groups. Escaping the buzz of the city has never felt so good!
Membership is available to the public.
RESERVATIONS
For optimal availability of our services and appointment times, we recommend booking ahead of time.
CANCELLATIONS
We kindly ask that you notify us of any change to your reservation 12 hours in advance.
GUESTS AND MEMBERS
Please arrive at least 15 minutes ahead of your scheduled spa treatment.
Apivita Facial Treatments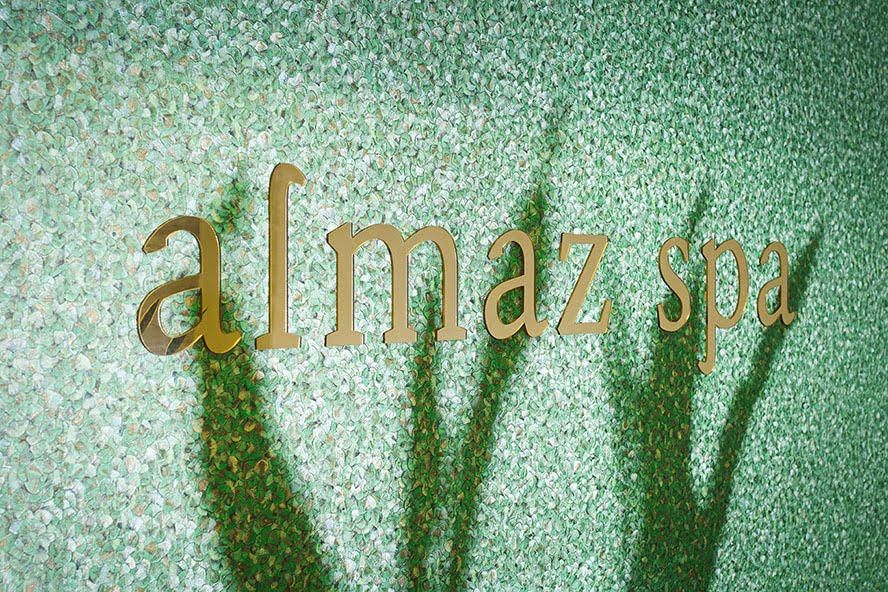 This is your home away from home – perfectly located for easy walking to all the major tourist spots and every hidden gem you come across in between. The rooms are spacious and fresh with unique designs and everything you could possibly need during your stay. The food is the most delicious you'll have in Athens using top quality produce and great chefs. All the staff throughout the hotel, restaurant and spa are warm, friendly, welcoming and dedicated to making your time with them as memorable as it can be. In current times, this hotel also provides a great option if you want to change your working from home office space – with great facilities and the backdrop of the Acropolis you won't be any happier working anywhere else. I can't wait to return – could not recommend the hotel and staff more highly!
Dip a perfectly-seasoned fry into the ketchup at Muse Bistro and you know you're onto a winner. It's spiked with cardamom and cloves – and along with almost everything at this newly-minted hotel eaterie, set inside a revamped 1930s bank building, it's made in-house. There's fragrant peinirli with 24-hour matured dough; snack attack goodies like popcorn with bacon or graviera; home-roasted nuts with paprika and thyme that pair perfectly with their sassy cocktails (carrot Margarita, anyone?).
Chef Themis Mantziris' menu plays on that same effortless sophistication and delivers Mediterranean staples with French finesse. The fatoush salad zings with herby, lemony loveliness. Try the ouzo-drenched orzo with shrimps or the moussaka ravioli, a lighter, refined expression of the Greek standard. Right down to the desserts, the seductively named kuneifi, promises crunch and gooey goodness with every biteful.
Our packages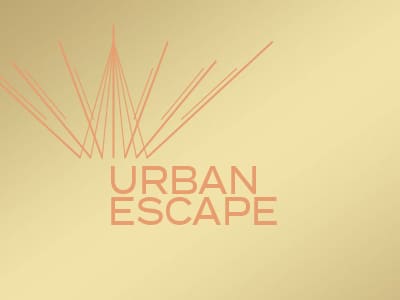 Urban Escape Day Spa
Retreat to our underground oasis of calm and quiet, and relax in the hands of our certified therapists.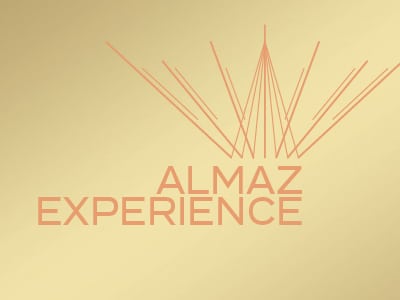 Almaz Experience Day Spa
Relax and revive in one of our treatment rooms before enjoying a healthy lunch at Muse Bistro.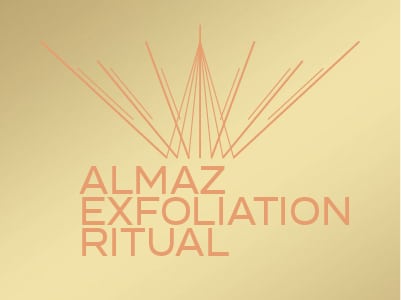 Almaz Hammam Exfoliation Ritual
Cleanse and brighten your skin with this Mediterranean-inspired hammam experience.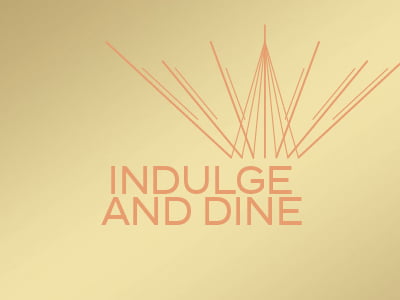 Indulge and Dine
Treat a special someone with this unforgettable shared experience. Topped by sipping on champagne in the Jacuzzi! End it with a 3 course dinner at our Muse Bistro.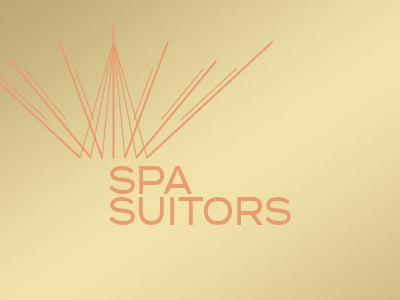 Spa Suitors
Memorable pampering for friends or couples.
REQUEST A RESERVATION