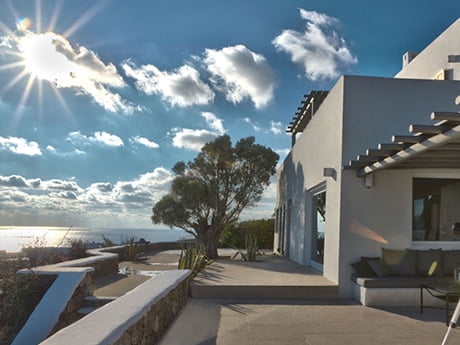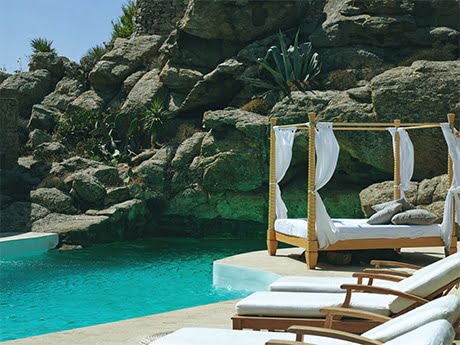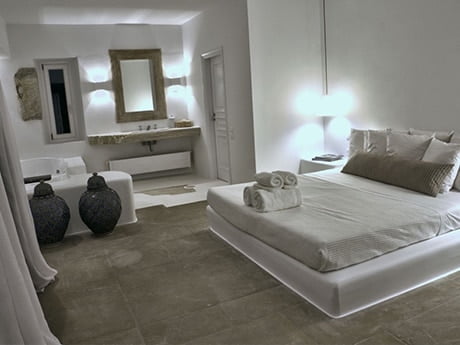 Exclusive myconian luxury
Paradise Estate is a beautiful, luxurious and exclusive Estate in Mykonos. On a 10 000 sqms land if offers three wonderful properties, a Church, an ancient theater and a Helipad that make the property unique and perfect to enjoy the Myconian summer.
The VIP Estate consists of 3 luxury villas (Villa Delilah, Villa Carina, Villa Isabella) and 4 independent guest houses accommodating up to 34 guests of 17 couples. Several indoor and outdoor lounging, dining and sitting areas, 3 private swimming pool, a helipad, a professional kitchen and a small church complete the property's areas. The church is ideal for occasions like weddings or baptisms. If you do wish to organize an event on the estate, we would be happy to lend you a hand.