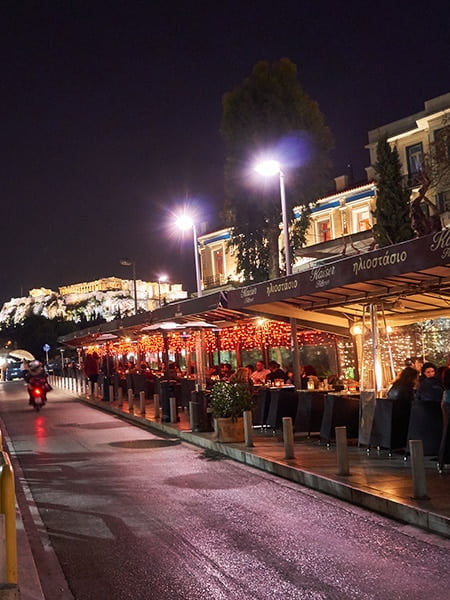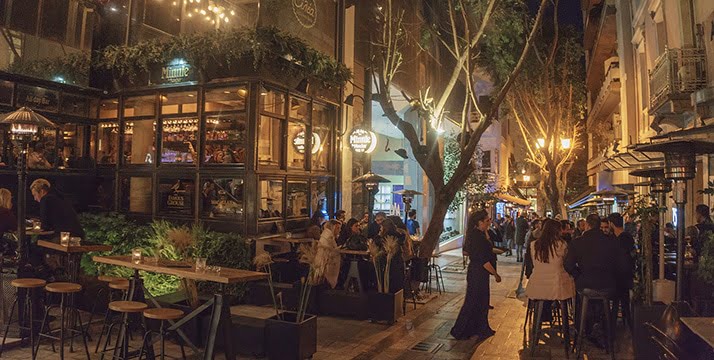 Yamas! Cheers!
Nowhere else does bar culture like Athens does. In this city, people drink in joy and chink glasses with abandonment. Coffee to cocktails crossover with such grace. And as day becomes night, it is easy to see why this city is so alive.
Yamas! Cheers!
The Clumsies
A well loved local of ours, and just around the corner, The Clumsies didn't reach 6th ranking best bars in the world for nothing.  Amazing cocktails and a delicious bar menu, this place is a must.
Praxitelous 30, Athens 10561
+30 210 323 2682
Baba au Rum
As it says on the label, Rum is the order of the day here.  Another world award winning bar with best Mai tai you will ever taste.
Klitou 6, Athens 10560
7 Jokers
Looking for an after hour drink, this charismatic bar is the place for you.
7 Voulis 10562
+30 210 321 9225
Senios
A step back in time.  Old style Greece.  Book a table outside and enjoy delicious mezze and Greek wine..
15 Kalamiotou, 10560
+30 210 331 8778
Tiki Bar
A wonderfully exotic bar menu and fabulous tiki decor.  A treasure for anyone seeking some whimsy.
Falirou 15, Athens
+30 210 923 6908
An utterly beguiling location, and certainly one of Athens most impressive spaces.  It is one of those rare places that enchant the minute you enter.  An old residential complex that dates back to 1870, it cannot be missed.  Take a drink, listen to some Jazz, and check out the art and cute design shops that line an impressive courtyard.
+30 210 323 8757