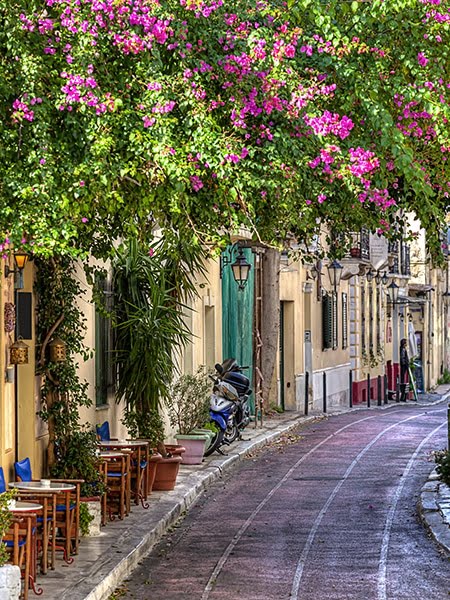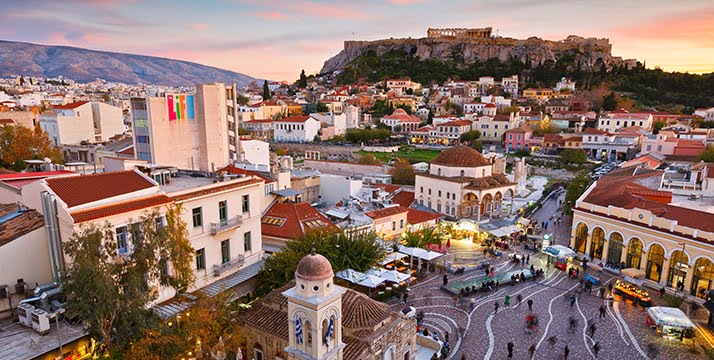 Strolling in Athens
A visit to Athens isn't conceivable without a visit to the Acropolis.  Must sees aside, and once you have your perfect picture stood in front of the Parthenon, there is a wealth of open and hidden gems beneath. Don't feel like doing it all on foot? Try renting out electric bikes, the best way to explore the city.
Below is a list of our own suggestions.
Strolling in Athens
The Panathenaic Stadium
Home to the first modern Olympics, it is the only stadium in the world built entirely of marble.  One of the main historic attractions of Athens, it is a must see.
Leof.  Vasileos Konstantinou, Athens 11635
Agios Nikolaos Ragavas Church
This lovely church is really worth visiting.  From the Byzantine era, it is restored and functioning and close to the Acropolis
Prytaniou 1, Plaka
Anafiotika
Reachable through a maze of small streets, this little gem is lovely.  Hidden on the north side of the Acropolis, it is delightful and Greek island like, as well as being very photogenic, so instantly instagrammable!
Herod Atticus Odeon
This second-century theatre built into the hillside is a sight to behold!  (will be seen alongside a visit to Acropolis)
Dionissiou Areopagitou, Athens
St. Sophia's Church of Acropolis
This church is within the area of the acropolis and walking distance.
Plaka
A picturesque part of Athens, mostly pedestrianised, and one of the city's oldest neighbourhoods.  Wander around and take in the smells and sounds. Located at the base of the hill topped by the Acropolis.
Monastiraki
A charming flea market full of character.  Pop to Cafe Avissinia for some super fresh, home cooked food accompanied by accordion music.
Kinetou, Athens 10555
+30 210 321 7047
Tomb of the Unknown Soldier
Guarded by the Evzones of the Presidential Guard.  The Tomb of the Unknown Soldier is a war memorial located in Syntagma Square in Athens.
Lycabettus Funicular
This underground cable car will take you to the top of the highest hill in Athens. You will travel 210 metres inside the hill before you reach the top.  Open till 3am so you can enjoy the superb views under the sun or stars.
Aristippou 1, 10676, Athens
+30 21 0721 0701